USDCHF – Bullish Momentum Remains Intact.
Bullish
and pointing higher supporting this view. The alternative scenario will be for the pair to return below the 0.9768 level just violated and then continue its downside pressure towards the 0.9421 level. Below here will aim at the 0.9366 level and then the 0.9331 level. On the whole, the pair
Remains
biased to the upside in the medium term having reversed its previous week gains.
Attached Thumbnails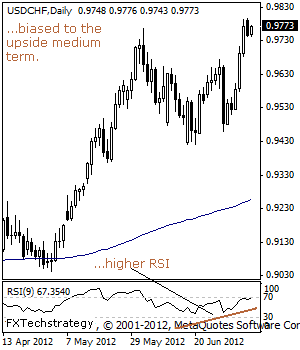 2013 , 2014 , 2011 , 2012